China Ball Clevis Suppliers
Q type Ball Clevis for special fittings are used to connect the insulator directly. The structure and size of the joint are the same as that of the insulator.
1. end socket insulator Ball Eye was used to string suspension insulators.
2. The main material for end socket insulator ball eye is hot-dip galvanized steel
3. Coupling hardware concludes many types of fittings, such as eye nut, eye bolt, ball clevis, Socket Clevis, U shackle, etc.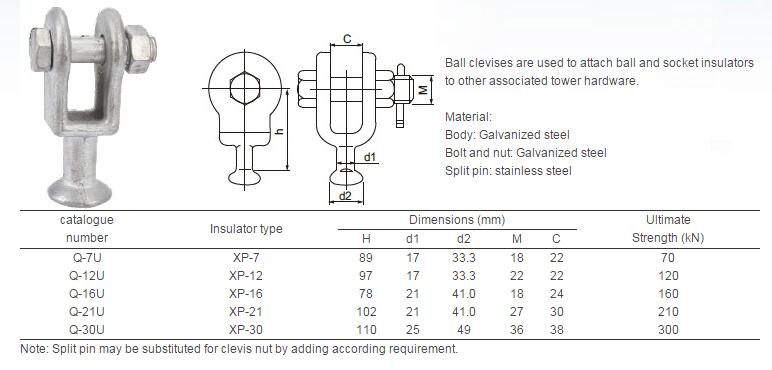 If you have any questions, please contact with us directly.
Our company is solemnly committed to the majority of customers: reasonable price, short production cycle, considerate service. We look forward to cooperating with you.